We count down the Top Five Movies of 2018
It's officially the last Friday of 2018 and what better way to end the year then with a Top Five. This week we list the movies that were well loved and much anticipated, the movies we pored over each trailer.Some were better received than others but what unites them all is their ability to help us escape into worlds undreamt of. Here are our picks for the Top Five movies of 2018.
What are your favourites? Let us know in the comments or on social media.
No. 5 Nommer 37
This thriller set in Cape Town was directed and written by Nosipho Dumisa. The film, which pays homage to Hitchcock's "Rear Window", follows Randall a recent paraplegic who owes ruthless gang leader, Emmie, a huge debt. Randall has to find a way to pay his debt before makes good on his violent threats. Nommer 37 was critically acclaimed. This is what Jeannette Catsoulis from the New York Times had to say: "Cheerfully derivative yet doggedly entertaining, "Number 37" benefits from Dumisa's slick execution and impressive acting by her small cast."
No. 4 Incredibles 2
This was the release that had all the 90s babies salivating. Since its announcement, we were all ready to run to the cinema. June couldn't have come fast enough, after all we have been waiting 14-years to see Jack Jack use his powers. Incredibles 2 got a stellar rating of 94% on Rotten Tomatoes, Kt Schaefer from Substream Magazine said "As a sequel, Incredibles 2 is by far and away Pixar's best, it wraps together an intricate story with gorgeous artwork and fantastic acting to create something that manages to inspire the same magic as the first film."
No. 3 Five Fingers for Marseilles
South Africa's introduction to Spaghetti Westerns, Five Fingers for Marseilles was one of the most anticipated local films this year. The film is set in the small town of Marseilles in the Apartheid era against a backdrop of police brutality and oppression. Five Fingers received a great rating of 74% on Rotten Tomatoes. John Anderson from The Wall Street Journal said that "[Five Fingers for Marseilles] is ripe with indignation, injustice, righteous violence and, ultimately, a shootout of cosmic resonance."
No. 2 Avengers: Infinity War
This year we were like kids in a candy store with so many good Marvel movies to choose from. Infinity War makes this list because that ending, no one saw it coming. I will admit that I kind of smiled when Bucky died but by the time we got to "Mr Stark, I don't feel so good" I was unravelling in the cinema. Rotten Tomatoes lists a rating of 84% for this work of art by the Russo Brothers. "Filled with emotion, thrilling action, great character dynamics, dark themes, and an incredible ending, Avengers: Infinity War is simply one of the best Marvel films to date." said Sheraz Farooqi from ComicBook Debate
No. 1 Black Panther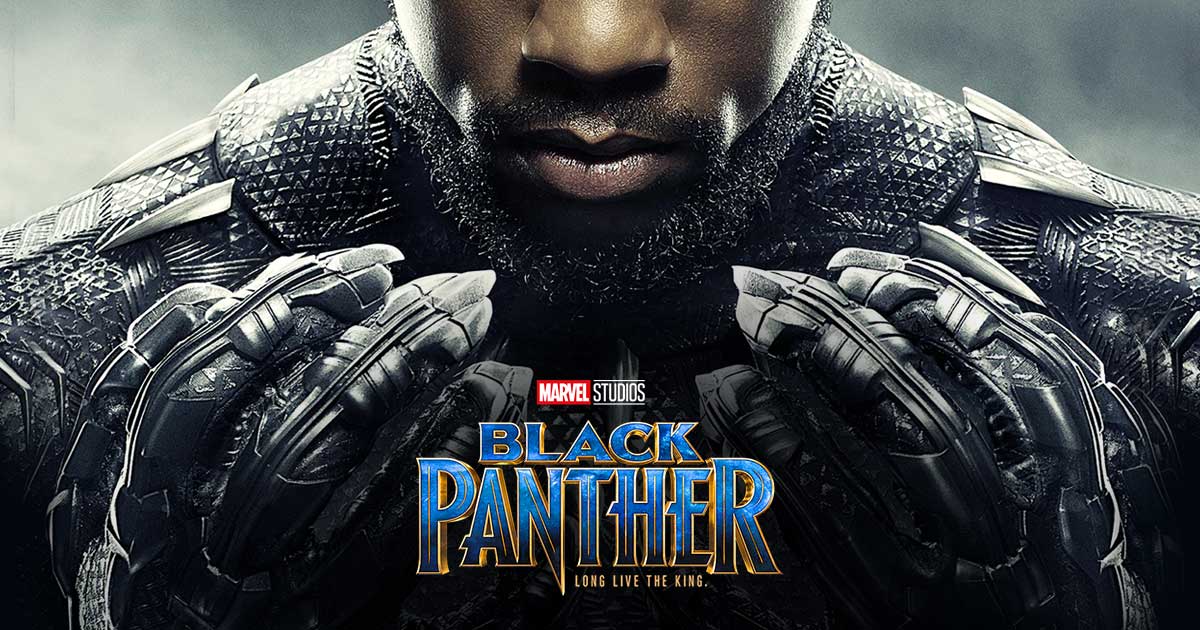 I know, so obvious right but come on we wore our traditional clothes to malls all around the world to watch this movie. Black Panther was a celebration of everything that was cool about being Black. With every trailer that dropped, we found ourselves inching closer and closer to near exhaustion from all the excitement. Black Panther got a whopping 97% on Rotten Tomatoes. Mikey Mason from Geeks of Colour said this about the film "Marvel's Black Panther film means so much to so many people. The film is a lightning rod of representation, in a time where black people feel so belittled and not paid attention to."